Welcome to Anderson Creek Retreat
Anderson Creek Retreat is a 1,200-acre mountain community next to the Chattahoochee National Forest near the historic mountain towns of Blue Ridge, Ellijay and Dahlonega. We are only an hour north of Atlanta, but you'll feel a world away.
Homesites of three acres or more offer backdoor access to miles of trails through diverse natural settings, creek-side and mountaintop hideaways, a first-class trout stream, spring creeks, a lake, and nineteenth century homestead ruins. Conservation easements with the Georgia Land Trust protect more than 130 acres as community greenspace.
COMMUNITY
Preservation, natural beauty, traditional architecture and pioneer history are the hallmarks of Anderson Creek Retreat. Our land is old land that was once part of the Cherokee Nation. In the 1800's, the Scotch-Irish pioneer families of Anderson, McClure, Mulkey and Weaver settled in the spring-fed hollows and rich bottomlands.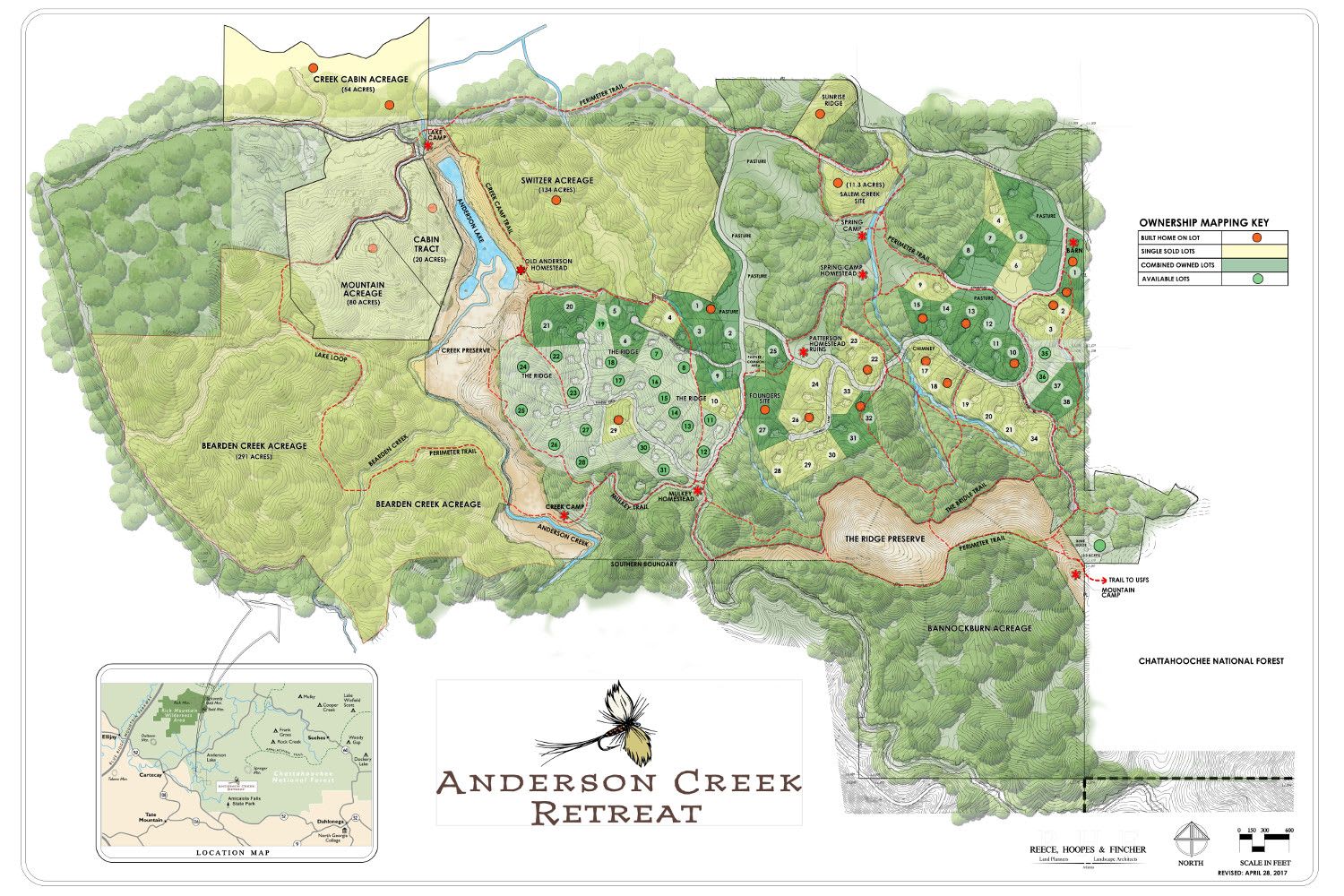 Master Pan
HOMESITES
The lay of the land determines the homesites of three acres or more located in two "settlements"- The Ridge and Spring Camp.
The Ridge sites have outstanding views from a two-hundred-acre mountain next to the Anderson Creek Preserve, a mile long, seventy-five-acre community park that includes the original homestead ruins of the Anderson and Mulkey families. There are several trails along Anderson Creek and Anderson Lake and a two-mile loop trail around The Ridge through laurel and rhododendron thickets beside spring creeks.
Owners also enjoy the exclusive use of a stone pavilion and bathhouse, primitive camp sites, an outdoor fire pit, Adirondack chairs and picnic tables beside Anderson Creek. Anglers have a private trout stream for catch and release fly fishing for rainbow and brown trout. Bass and bream are plentiful in Anderson Lake.
A conservation easement with the Georgia Land Trust protects The Creek Preserve.
Spring Camp sites are located over more than three hundred acres next to The Ridge Preserve with trails, spring creeks, hardwood forests, homestead ruins, pastures, and meadows. The botanically rich terrain includes wild azalea, ferns, and laurel and rhododendron thickets. A conservation easement protects The Ridge Preserve, a mile-long ridge that joins the Chattahoochee National Forest at Mountain Camp, a community park at our highest elevation.
The Spring Camp Barn has five stalls and a ten-acre pasture for the equestrian.
LIFESTYLE
Private cottage sites and community green space offer families and friends an unparalleled opportunity to explore a diverse southern Appalachian landscape over 1,200 acres and the boundless expanse of the Chattahoochee Forest next door.
Whether you choose to relax beside a mountain stream, putter in your garden, hop on your bike, lace up your hiking boots or saddle your horse to take to the trails, Anderson Creek Retreat offers an exceptional outdoor lifestyle as an antidote to life in the twenty-first century.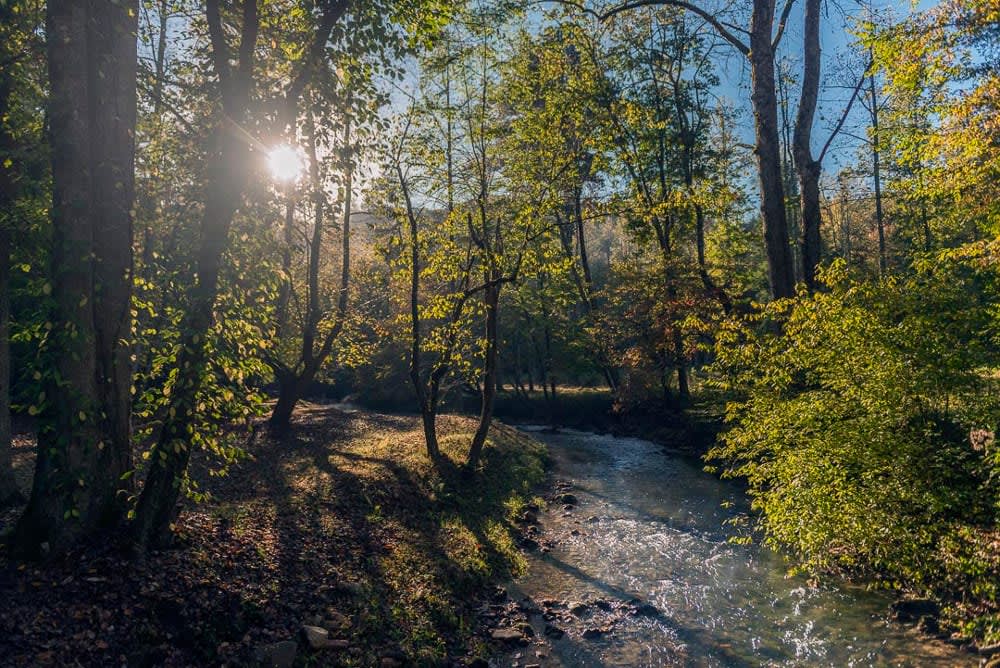 FLY FISHING
Anderson Creek, a primary trout stream known for a hardy brown and rainbow trout population, offers owners exclusive access for catch-and-release fly fishing. Anderson Lake boasts a healthy population of bass and bream. Nearby trout waters include the Cartecay River, Noontootla Creek, Toccoa River, Coopers Creek, Jacks River and the Conasauga River in the Cohutta Wilderness.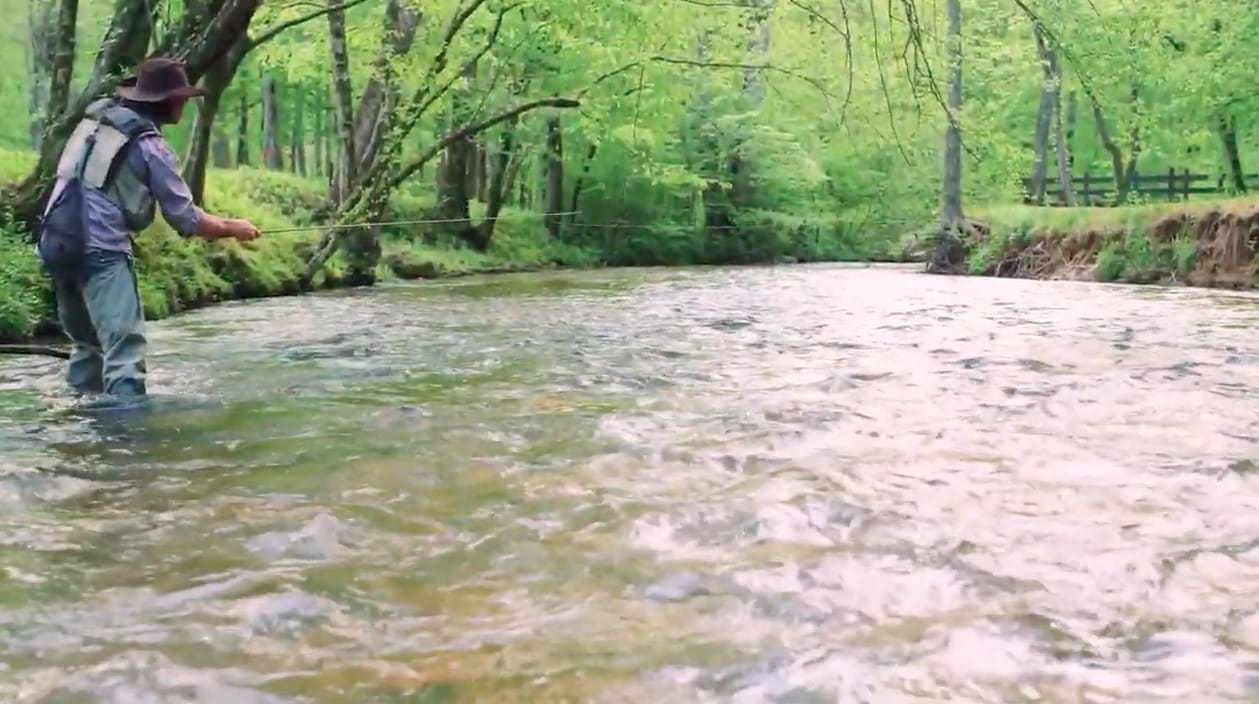 HIKING
With more than 1,200 acres at Anderson Creek Retreat and another 750,000 acres of National Forest next door, property owners have endless woods and trails to wander. The Appalachian Trail is an eight-mile hike from Anderson Creek Retreat along the high ridge at our National Forest boundary. The Benton Mackaye Trail, named for the forester and planner who in 1921 proposed building a trail along the Appalachian Mountain ridges from Maine to Georgia, is just three miles from Anderson Creek Retreat.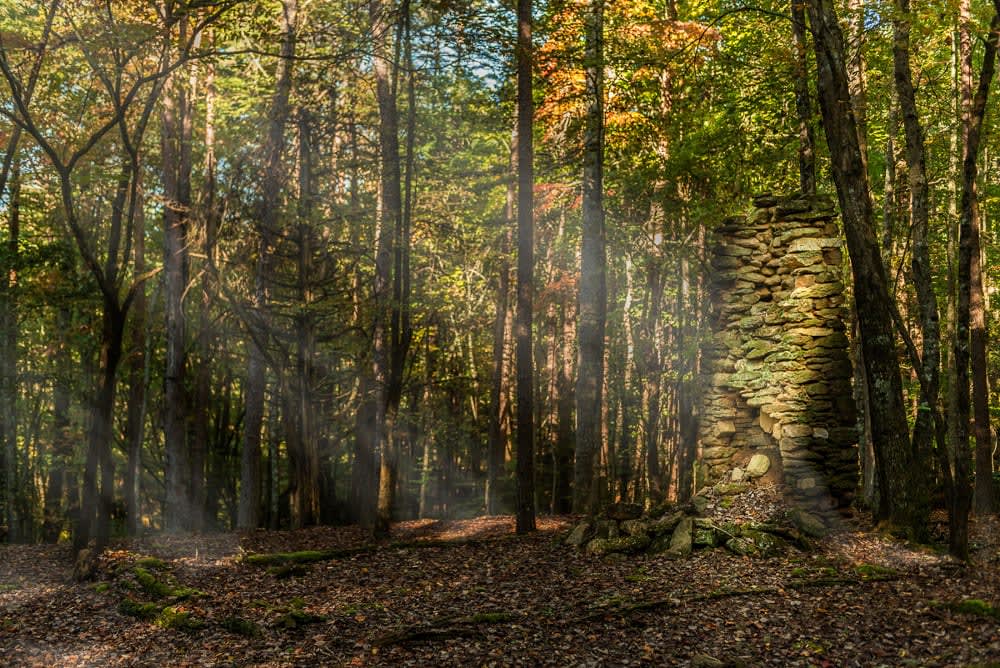 CONTACT US
If you'd like to learn more about Anderson Creek Retreat, contact us today as there are limited home site available. We can also schedule a private tour of the community at your convenience. We value the privacy of current landowners and potential new neighbors, so appointments are required.
Please reach out to Cindy "Rodeo Steedle or Jeff Beal.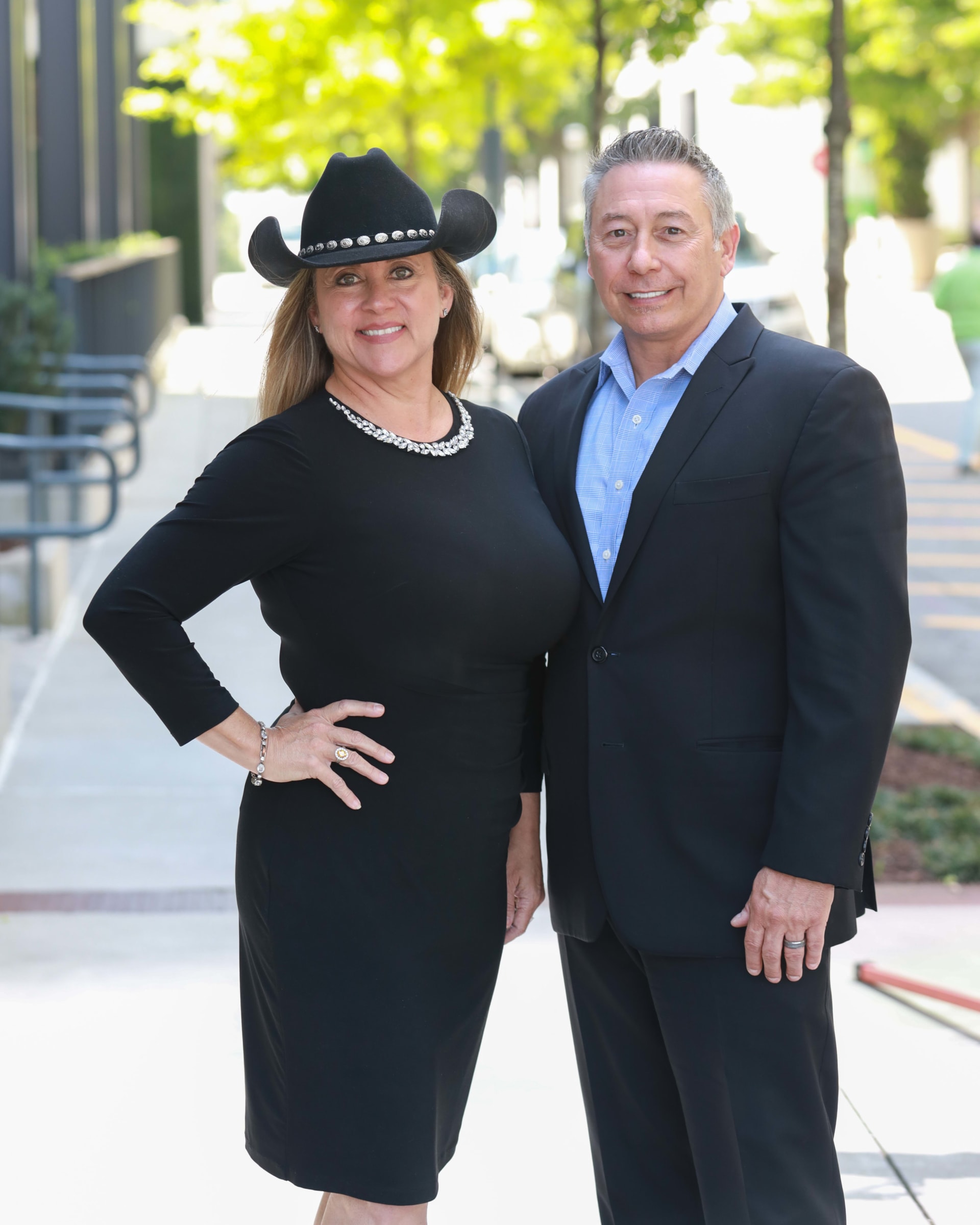 Cindy "Rodeo" Jeff Beal
678.773.8408 678.793.8402
The information you provide us will be kept confidential.